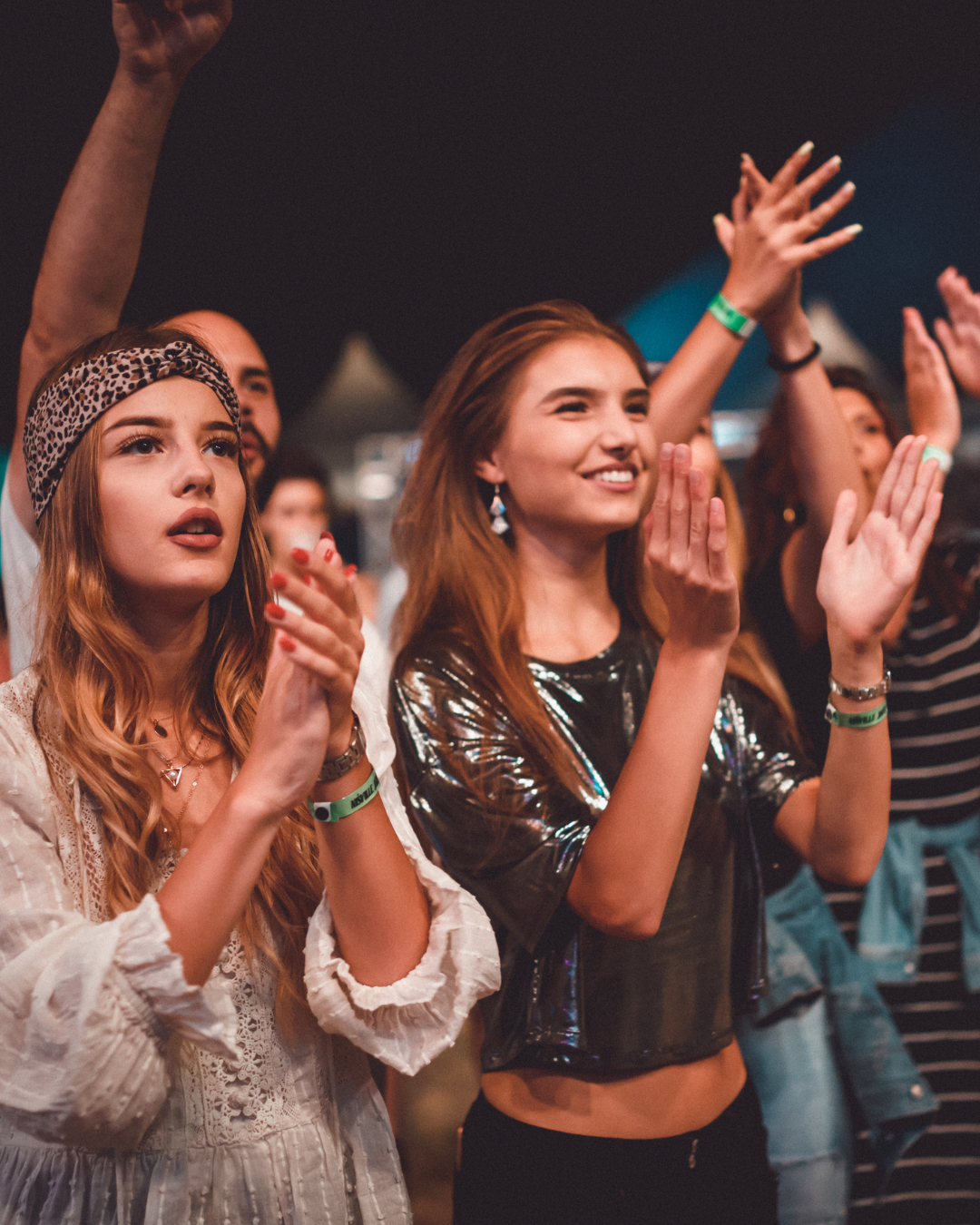 Style Guide
Festival Fashion: 6 Stunning Outfits Featuring Headwear to Elevate Your Style
blog
21 / Nov / 2023
5 min read
Ooh festival fashion! Are you excited as we are to dance to our favourite music and soak in colourful vibes and good energy — while wearing our best festival fashion outfits, of course? And you bet we're making it memorable with headwear. 
Needless to say, sun protection is massive in Australia. So many festivals are held outdoors in remote areas under the blistering sun and wearing a hat to these is a must! 
On top of that, music festivals are also a perfect way to express yourself and let loose — go wild and free. They're the perfect opportunities to throw trends out the window and just go for what you love! 
If you're ready to express yourself in style, here are the best headbands, hats and hair accessories to elevate your festival outfit.
Boho Babe: Flower Crown Glory
 "FRIDA" in pink (add to cart here), "LENA" in lemon (add to cart here), "KANDA" (add to cart here)
Embrace your inner flower child and unleash them during the festival with — what else? — a flattering flower crown. It's the perfect accessory to add an ethereal and whimsical touch to your outfit.  Pair it with a flowing maxi dress, fringe vest, and chunky boots for a look that embodies a free-spirited, flower-power vibe. 
Edgy Chic: Leather Headband
 "MATRIX" in black (add to cart here) and white (add to cart here)
For a fierce and edgy festival look, don't shy away from a leather headband — plus points if it's vegan. Our vegan leather headbands are statement pieces that add a bold touch to your outfit, especially when paired with distressed denim shorts, a graphic band tee, and combat boots. Top it off with some smokey eye makeup and you'll be ready to rock out in style. 
Retro Glam: Vintage-Inspired Head Scarves
"SUSSEX" (add to cart here), "SAHARA" (add to cart here), "ZANZIBAR" (add to cart here)
Channel your inner retro diva with a vintage-inspired scarf worn as a headband. This versatile accessory can be tied in various ways, offering endless style possibilities. Combine it with a retro-inspired A-line skirt, a fitted crop top, and platform sandals for a look that exudes old-school charm. The retro scarf headband is for you if you're all about timeless glamour and sophistication.
Outdoor Warrior: Wide-Brimmed Hat
 "JESSIE" in white and black (add to cart here), "BOY" in red (add to cart here)
You can't go wrong with a wide-brimmed straw hat when attending a music festival in the great outdoors like Summer Camp Festival. It not only shields you from the sun but also adds a touch of chicness to your ensemble. Pair your wide-brimmed hat with a fringed kimono, high-waisted shorts, and some classic cowboy boots. You'll look like you're ready for an epic journey through the dusty trails and mesmerising landscape. Don't forget to layer on the sunscreen for added protection!
Futuristic Vibes: Metallic Headpiece
"AKI" in silver (add to cart here) "CATHERINE" (add to cart here)
Love pushing fashion boundaries? A metallic headpiece is the one for you. This bold and futuristic accessory style adds a touch of avant-garde to your festival attire. Match it with metallic or holographic clothing, like a silver jumpsuit or shimmering mini dress, and finish off the look with metallic boots. You'll be ready to dance the night away in style!
Chic and Unique: Visors and Baker Hats
"SLICK" in red (add to cart here), "DMC" visor in black (add to cart here)
Heading somewhere chic (like, well, So Frenchy So Chic)? Make sure you're dressed for the occasion. While berets are definitely a good albeit obvious option, visors and baker hats are just as fitting. They have a unique vintage appeal that just oozes with chicness. Pair your visor or baker hat with a blazer and skirt set and boots and you're ready to enjoy the festivities like Emily in Paris. 
Festival fashion is all about self-expression — and headwear is the best piece to create unforgettable looks with. From flower crowns to studded leather headbands, vintage-inspired scarves to wide-brimmed hats, and metallic headpieces, there's a festival headwear style for every kind of fashion maven.