FORD MILLINERY was established in 2013 by Australian designer and businesswoman, Chantelle Ford.
Renowned for their confident design aesthetic, this iconic Australian fashion label creates unisex hats, fascinators, headpieces and fashion accessories, for folks who know what they love. Originally born in Melbourne, almost every FORD MILLINERY design is now hand-crafted by skilled artisans in their Sydney studio, using quality materials sourced from all over the world. Each piece has its own deliberate design story, celebrating individuality and encouraging authentic style confidence in the wearer.


FORD MILLINERY is a trusted favourite amongst local and international fashion icons, magazines, runways, celebrities, stages, stylists and fellow Australian fashion designers. The label has graced glossy pages such as Vogue and Harpers Bazaar, has designed for Australia's most revered designers including Camilla and Dion Lee, has walked runways at Fashion Week and VAMFF and has dressed endless celebrities such as Kelly Rowland and Jennifer Hawkins-Wall. We love what we do, and we feel honoured that these celebrated fashion icons love what we do too.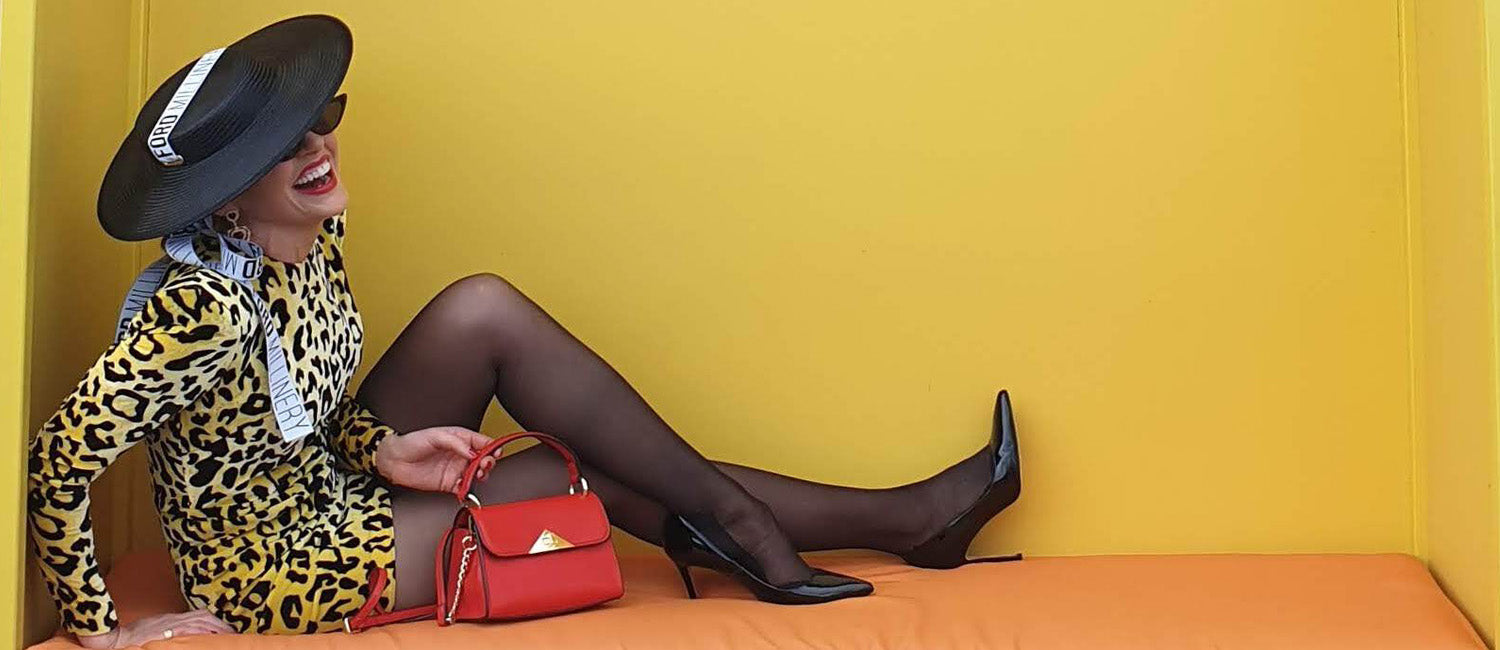 Chantelle Ford is an Australian designer, milliner & businesswoman, born in Melbourne.
With no formal design or millinery training to mold her approach, Chantelle has developed her skills by fostering an innate creative curiosity and compulsion to play and explore, fueled by what she describes as a hereditary resourcefulness. Her unique approach to creative problem solving and structural engineering tends to question the "shoulds" of conservative techniques, whilst retaining a deep appreciation for traditional styles and artforms. From this unorthodox approach, FORD MILLINERY's distinctive design aesthetic was born.
Chantelle created her first hat at the age of 9, using leftover materials from her aunty's millinery studio. She immediately fell in love. "There is something about the limitless theatrics of headwear that excites me… Any person can reinvent how they look or feel, at the drop of a hat. It's like a sneaky little super power available to every person." says Chantelle.
Throughout her career as a senior business executive (which ultimately led to the launch of her own boutique agency in 2011), Chantelle Ford kept the creative fires burning in hobby form… Singing/song-writing, painting, choreography, acting, modelling, voice-over acting and of course hand-crafting headwear.
In 2013, Chantelle Ford made the leap to create her first collection of headpieces and launched the label, FORD MILLINERY. Weeks after launching, Chantelle was invited to join the cast of Australia's favourite interior design TV show, The Block… And with no renovating or building experience, she won, walking away with $736,000 in prize money (shared with her partner at the time).
Today, Chantelle's passions are focused fully into FORD MILLINERY, from both a creative and business perspective. Her work is a melting pot of a vivid imagination, strong grasp of fashion forecasting, business acumen and - at times - a cheeky personality. "I love my job, and I am so grateful to be able to say something as rare as that", says Chantelle Ford.


Behind FORD MILLINERY is a small team of incredible women, who each specialises in their own key area of the business and band together to assist with others. Our working environment is built on our belief that every opinion is valuable and there is no task to big or too small for any person... The Founder of the business still cleans the kitchen, our Digital Marketing Assistant has been trained in quality controlling products and some of our most talented artisans have come up with some of our best business solutions. By empowering bold decisions and participating in little ones, we each gain a thorough understanding of all aspects of the business and how to better serve you - our valued customer. What's more, we have built a strong team of women that respects and supports each other professionally and personally. GO, WOMEN!