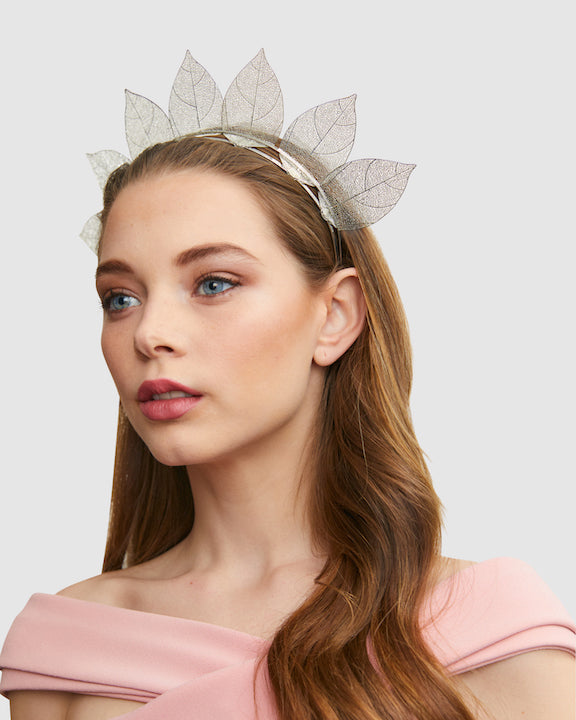 AKI (silver)
"AKI" is a FORD MILLINERY silver headpiece that is the perfect for when you need a touch of something metallic on your Spring Racing or special occasion look. This silver-toned crown features metal leaves perched on a metal headband.
Dimensions (approx.): W20cm X H20cm X D4cm
Metal leaves on a metal headband
Handmade and designed in Australia
Delivered to you in a beautiful FORD MILLINERY organza draw-string bag (that can double as a dust bag for your headpiece, or a produce bag at the grocery store) and an eco-friendly FORD MILLINERY branded box.