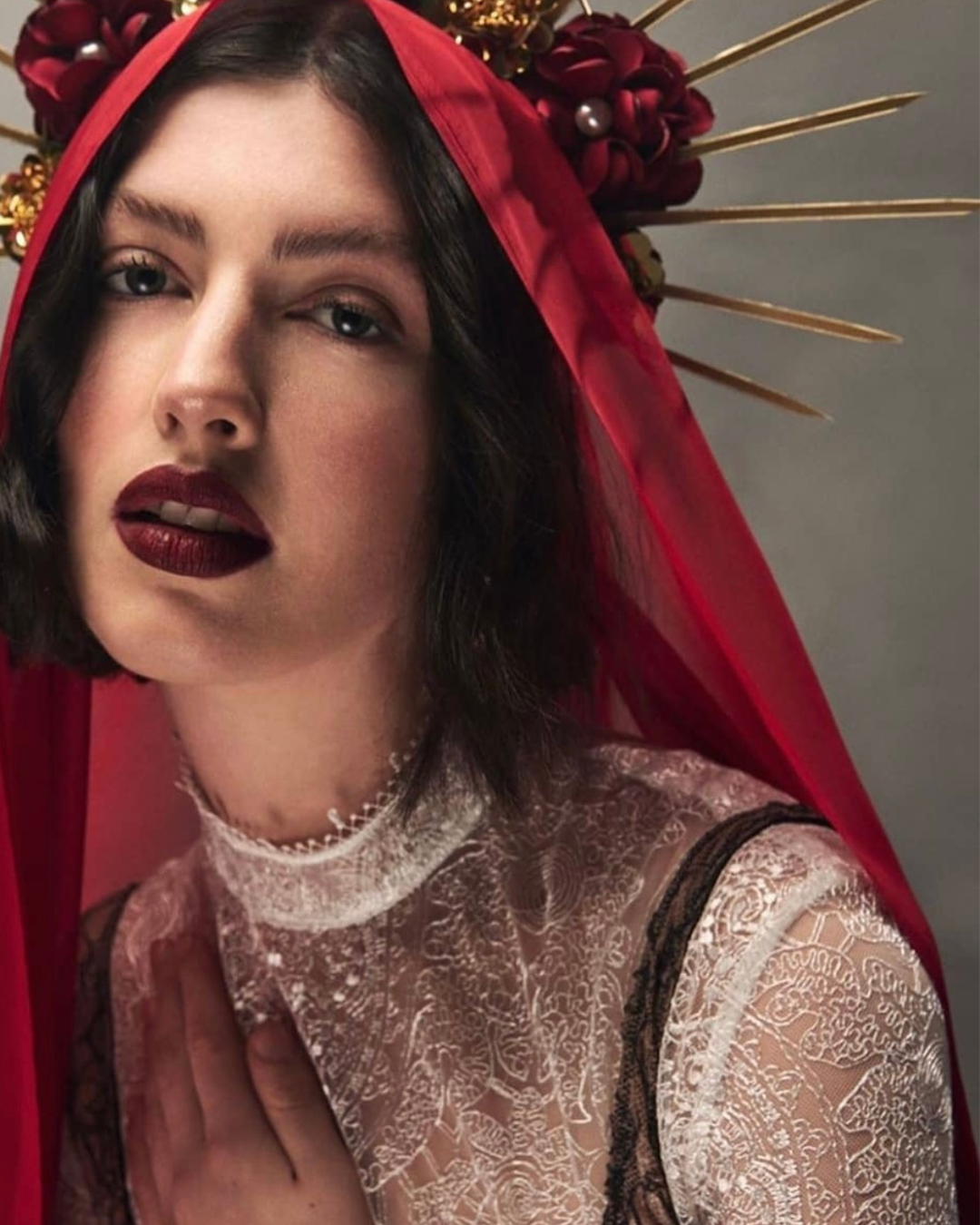 Spring Racing Carnival
The Perfect Headwear for You According to Your Star Sign
blog
04 / Oct / 2023
5 min read
Are you a fan of looking to the stars for guidance in your relationships, career and, well,  life in general? If you haven't yet, why not do the same for your style? Let's start from the top — quite literally. Discover what your zodiac sign says about what headwear you should be rocking for Spring Racing Carnival.
Aries 
Embody your bold and determined nature with something just as fierce. You'll love the "AUDREY" red hat. Pre-tilted, made with a straw base and trimmed with gorgeous flowers, she's as elegant as she is daring. 
You'll also love our multi-coloured love heart headpiece "CRUSH", our colourful fascinator "VITA" and the retro-inspired millinery "AVIATOR".
Taurus
Love relaxing and luxuriating? We thought so. Match your easy-going personality with "MISS EMILY" beret. She's soft, sophisticated and luxurious. Think: the French lifestyle amped up and fashioned into a hat. 
You'll also love our "CAMILLA" headpiece with round beads and netting in white, our white and gold floral fascinator "KANDA" and our embellished headband "AKIRA" in light pink.
Gemini 
You like giving things one shot and don't quite have the patience for a do-over. So if you can have the best of two worlds, you'll definitely grab the chance. You'll love our "WARHOL" padded headband. She has black and white and yellow. You'll love that you can wear her even after Spring Racing Carnival season too. 
You'll also adore our wide-brim hat "ANNIE" in black and our sophisticated headpiece "CAMILLA" in gold.
Cancer
You're intuitive and ruled by your gut feelings. People love you because you are life-loving. This makes the floral crown "FRIDA" the perfect match for you. A bouquet of bright flowers that's full of life? It's so you.
You'll also love the crystalline padded headpiece with netting "SPRITZ" in orange and wide-brim dressy hat "ANNIE".
Leo
You were born to be in the spotlight and you love it! Someone passionate and who loves drama (in a good way) like you needs something that exudes your oozing self-confidence. Meet "LADY CARNIVALE". She's a pink fascinator with FORD MILLINERY's signature 'frozen ribbon'. She's bold, fun and vibrant — kinda like you, don't you think?
You'll also love our love-heart-trimmed headband "CRUSH", our padded headpiece with a veil and tiny heart kiss on one side "PARLOUR" in hot pink, and our bunny-inspired minimalist fascinator "THUMPER" in red/hot pink.
Virgo
There's no such thing as perfect… unless you're a Virgo. Your standards are high but you're also very practical and logical. You want something that suits you perfectly and can be used not just one time. "MONICA", our fan-favourite padded headband, is your girl. She's eye-catching as she is simple. 
You'll also love our ruched padded headband "JUDE", our woven headband, "SANTORINI", and our beaded headband with veil "CAMILLA" in black.
Libra
Balance, baby! That's what you live for. And because of that, "SACHE", our luxe black headband, is your girl. She's got simplicity and luxury down pat. Velvet paired with metallics? The perfect texture match. 
You'll also love our lush flower crown "GWEN", our turban style headband "EZRA" and our padded headband with contrasting finishes "QUINN".
Scorpio
Match your mysterious energy with an elegant and enigmatic hat pick. Our wide-brimmed hat "WILD BILL" is the one. Western style meets modern chicness in this wide brim hat accented with silver-toned metallic medallions and grosgrain ribbons. 
You'll also love our flower crown "FRIDA" in red, our padded headband with netting "PARLOUR" in black/red and our elegant, gold-toned padded headband "VENUS".
Sagittarius
Convention? Yeah, that's not really your thing. So instead of opting for a classic look, you'll go right ahead and take an atypical route. Our "LANA" hat is for you. She's a fedora that's taken to the next level — still as fun as she is functional!
You'll also love our floral fascinator "POPPY", our floral crown "FRIDA" in purple and our embellished headband "AKIRA" in orange.
Capricorn 
You're ambitious but you're also practical. So you prefer things that are timeless to what's trendy. That makes our vegan pearl headpiece "DIANA" perfect for you. She's chic and classic. Wear her during Spring Racing Carnival season or any other special occasion.
You'll also love our turban-inspired headband "EZRA" in red, our signature wide-brim hat "ANNIE" in pink and black, and our padded headband with veil "CHARLOTTE".
Aquarius 
An innovator like you deserves something avant-garde. You'll rock the architectural headband "BALMAIN", no question. She's an origami-inspired crown that shows off our signature architectural style. She's sophisticated but different. You'll love her!
You'll also love our luxe headband with zipper "MATRIX", our star-studded wide brim hat "SPANGLE" and our floral fascinator "POPPY" in hot pink.
Pisces
Is that your heart we see you wearing on your sleeve? Why not wear it on your head too? Our "LOVE ME DO" fascinator is the one for you. Much like you, this '60s-inspired fascinator is equal parts cheeky, creative and chic.  
Your romantic self will  also love our lush flower crown "FRIDA" in pink, our embellished headband "AKIRA" in light blue and our elegant, floral-embroidered straw hat "KAHLO HAVANA".
We're excited to see you wearing your perfect match!