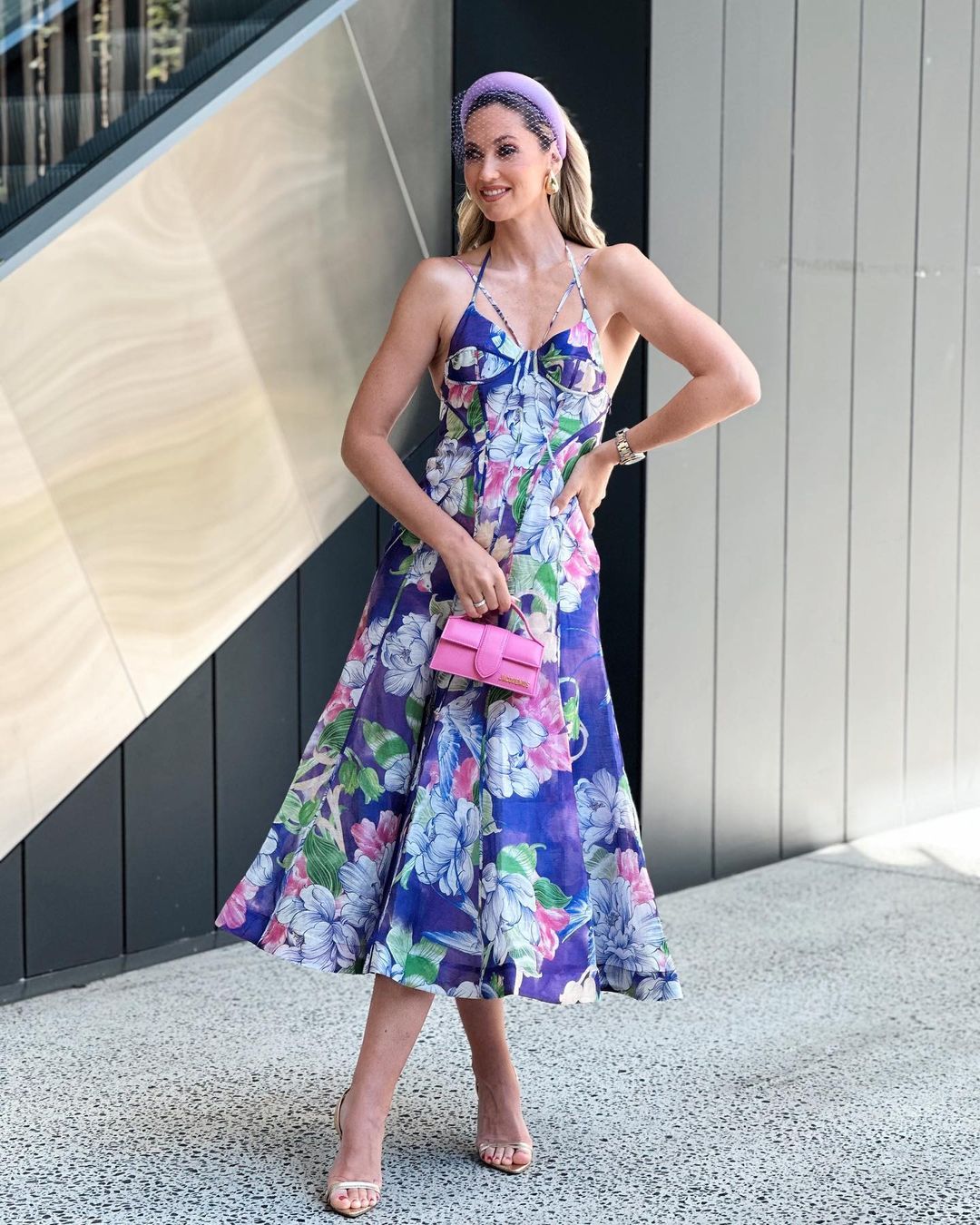 Spring Racing CarnivalTrends
5 Must-Try Spring Racing Carnival 2023 Headwear Trends
blog
07 / Sep / 2023
5 min read
The weather's warmer. The wildflowers and jacarandas are blooming. This means only one thing: Spring is here! And with it comes one of our favourite series of events — Spring Racing Carnival.
It's always a joy to see the striking fashions paraded throughout this festive season. The spring-inspired dresses and the exquisite headpieces are truly a feast for the eyes. They keep us so inspired! 
Last year's run was great, right? After restrictions were lifted, fashionistas eased back into things and got their groove back. And in 2023, we're in full swing, baby. It's a Spring Racing Renaissance! 
FORD MILLINERY friend Nikki Phillips wearing the Black Widow in Lavender
We hope you're just as excited as we are. But if you asked yourself the question we think you most likely did when September came around, don't worry. We're here to help you find out exactly what to wear so you can amplify your vibe by the tracks.
What do you wear to the races in spring?
Some events will ask or encourage you to dress for themes such as Black and White for Derby Day, bright and bold for Melbourne Cup Day, and more. But at FORD MILLINERY, we go by one rule: #WearWhatYouLove. 
That said, a little guidance never hurt anybody. So we're looking at the 2023 Spring Racing Carnival headwear trends to show us the right path.
Spring Carnival 2023 Headwear Trends
We're ready to rock this year's trends and we're sure you will be too in no time. There's something for everyone — no matter your personal style. These are the millinery and accessories trends to sport this season.
Utilitarian
Don't get us wrong, we love all things frilly and femme. But we also love a good utilitarian moment. Newsboy caps, sailor hats — give them to us! Pair them with a suit or try wearing them with a frock for a welcome contrast. 
The Great Outdoors
Vostrich, Sgt. Safari, Tigger
For Spring Racing Carnival 2023, look to life out there for style inspiration. Hop on new style adventures stirred by nature. 
Fluorescent
Sunna, Venus, Monica
'Tis the season to embrace everything bold and bright! Neon is this season's new black.
Florals
Florals for spring? Definitely (even if The Devil Wears Prada doesn't agree). Don't be afraid to choose something delicate — with the right style, it's still gonna stand out.
Classics
Well, these really never go out of style, so you can never really go wrong with rocking any of these. 
Which of these Spring Racing Carnival 2023 headwear trends will you be wearing?