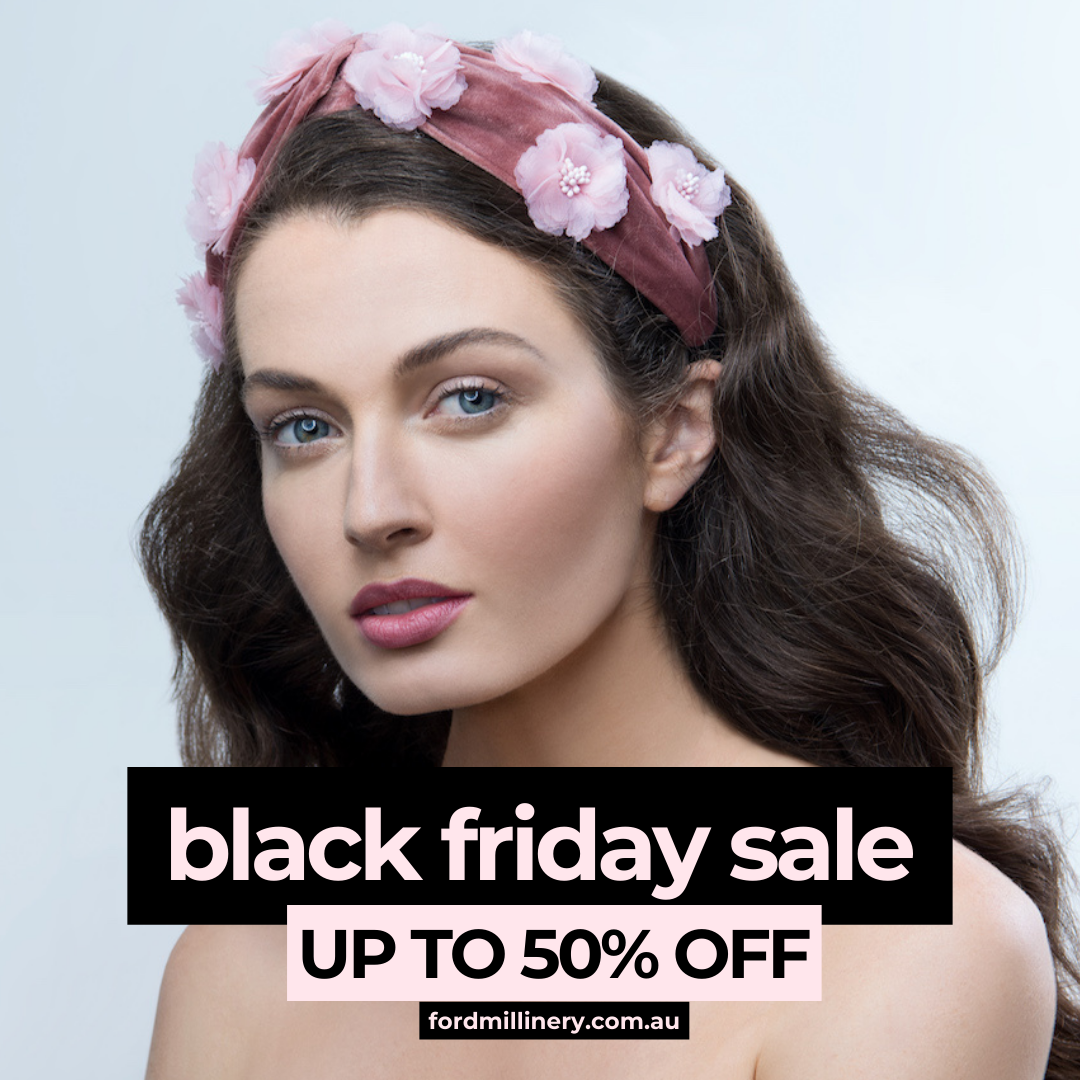 Sale
The Hottest Black Friday Sale 2023 Deals for Hats, Headbands and Fashion Accessories
blog
20 / Nov / 2023
5 min read
Black Friday is around the corner, and we're sure that like us, you're eagerly anticipating the incredible fashion deals and discounts this season brings! If you're passionate about hats, headbands, and fashion accessories, you're in for a treat this year. We'll guide you through the hottest deals and trends for Black Friday 2023, ensuring you're fashion-forward without breaking the bank.
Hats for Every Occasion
Whether you're seeking the perfect straw hat for your next beach getaway or a comfy bucket hat to keep you comfy and stylish any time of the year, Black Friday 2023 has got you covered. This year's deals will offer a wide range of hat styles, from chic wool hats to balaclavas and everything in between. Black Friday is the ideal time to invest in high-quality hats for every season, ensuring you stay stylish year-round.
Headbands Galore
Headbands have been a fashion staple for the past few years, and this trend shows no sign of fading away in 2023 and 2024. So make sure you stock up with the help of this year's Black Friday deals.
Whether you're looking for sleek and minimalist headbands for a polished look or ornate, embellished headbands that can turn heads at special events, discounts on this fashion accessory will be aplenty this season. 
Fashion Accessories to Elevate Your Look
In addition to hats and headbands, Black Friday 2023 will feature exciting deals on various fashion accessories to help you complete your look. Consider investing in:
Scarves: Look for scarves that you can wear in different ways so you can stay stylish for the summer.
Earrings: Accessorise with eye-catching earrings that can transform your look from casual to chic in an instant.
Where to Find the Best Deals
To make the most of Black Friday deals on hats, headbands, and fashion accessories, consider a specialty brand with an online shop like FORD MILLINERY. There are, of course, other factors you may consider. More than the convenience, we are proud of our Australian-designed products. We handcraft the piece when you order it. Everything is thoughtfully made by our artisans in our Sydney studio using high-quality materials sourced from all over the world. You get a designer piece for an accessible price — at a discount even during Black Friday 2023!
Black Friday 2023 is set to be an extraordinary opportunity to elevate your fashion game without draining your wallet. From hats for every occasion to a myriad of headbands and fashion accessories, there's something for every style and budget. Be prepared to grab the hottest deals and upgrade your wardrobe for a fashionable year ahead. Mark your calendar and get ready to shop 'til you drop on Black Friday!