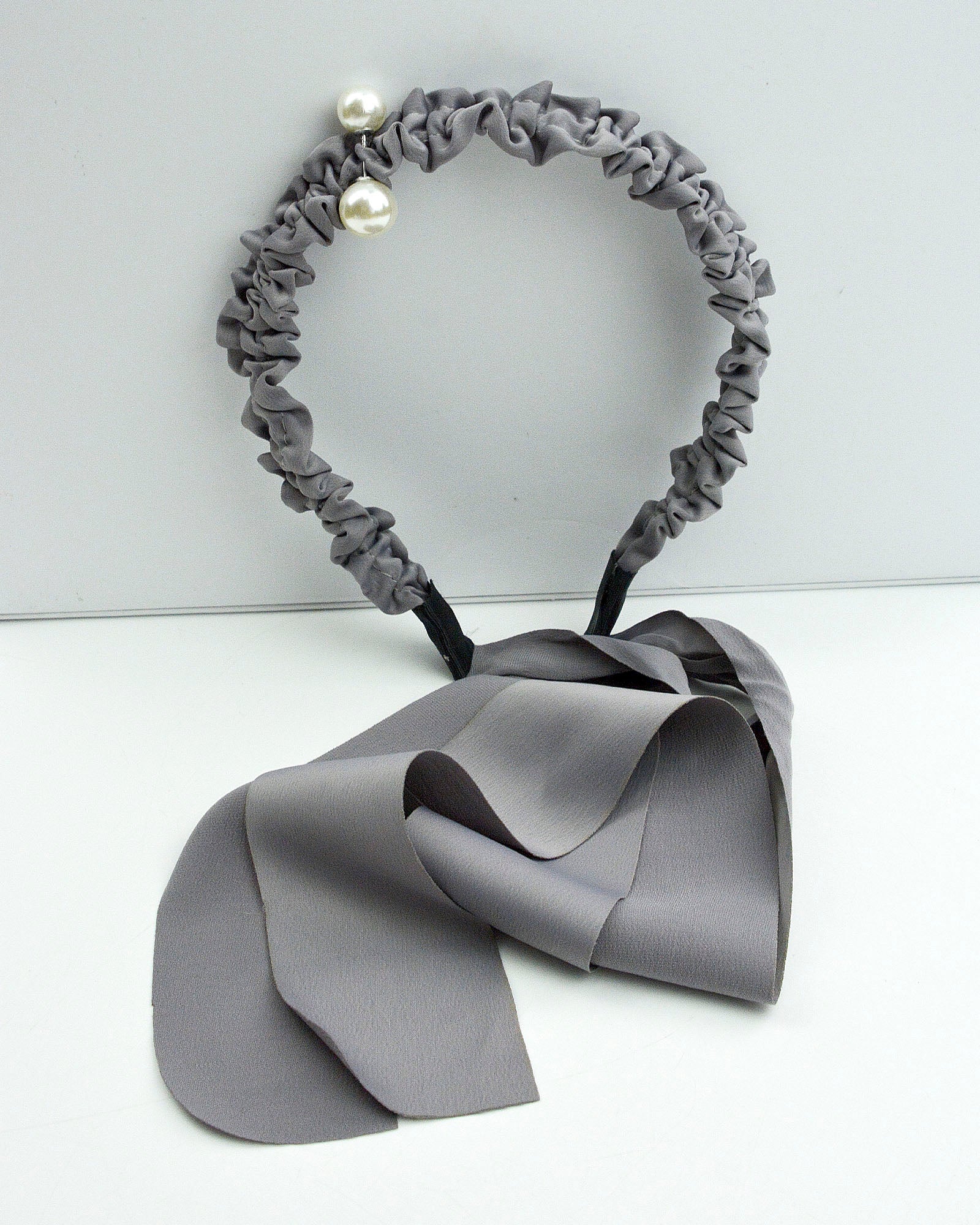 BURTON (grey)
Make an elegant statement with this headpiece. "BURTON" by FORD MILLINERY is a thin ruffled headband with satin style ties and a pearl pin. "BURTON" is an extremely versatile headpiece as the satin ties can be swept into an up-do or tied to the side in a chic Parisian style!
Elegant faux pearl
Handmade and designed in Australia
Delivered to you in a beautiful FORD MILLINERY organza draw-string bag (that can double as a dust bag for your headpiece, or a produce bag at the grocery store) and an eco-friendly FORD MILLINERY branded box.